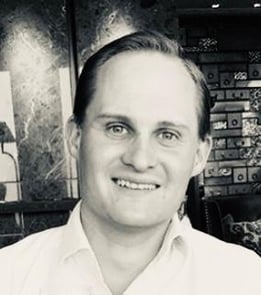 Admincontrol established its Glasgow-based UK operation in 2014 and has been a challenger in the market ever since. Admincontrol decided to open a new office in London in 2022 and due to good results, Admincontrol continues to add more employees.

So who is Will Jones Bateman?

I joined Admincontrol in February 2022 as a Business Development Sales Manager with the responsibility of growing the Virtual Data Room business here in the UK. It's been an amazing first 12 months and I can't wait to see what 2023 has instore for Admincontrol. On a more personal note, I married my wife Oliva in June 2022 and live just outside London in the beautiful surrounding countryside. My favorite things to do in my free time if I'm not cooking or gardening, is to watch my Football team Arsenal and the English Rugby team. I also love to travel and can always be found enjoying sundowners at a great beach bar.
Why did you accept the role as a Business Development Sales Manager in Admincontrol?

Firstly, I think it was an amazing opportunity to be part of building the VDR team in the UK. I've received an unbelievable welcome from the Admincontrol Team with the bonus of being able to travel several times to our head office based in Norway, Oslo. It's hard to say a favorite, but it's great to work alongside such driven and enthusiastic colleagues who really care about our clients and strive to provide the best customer support possible.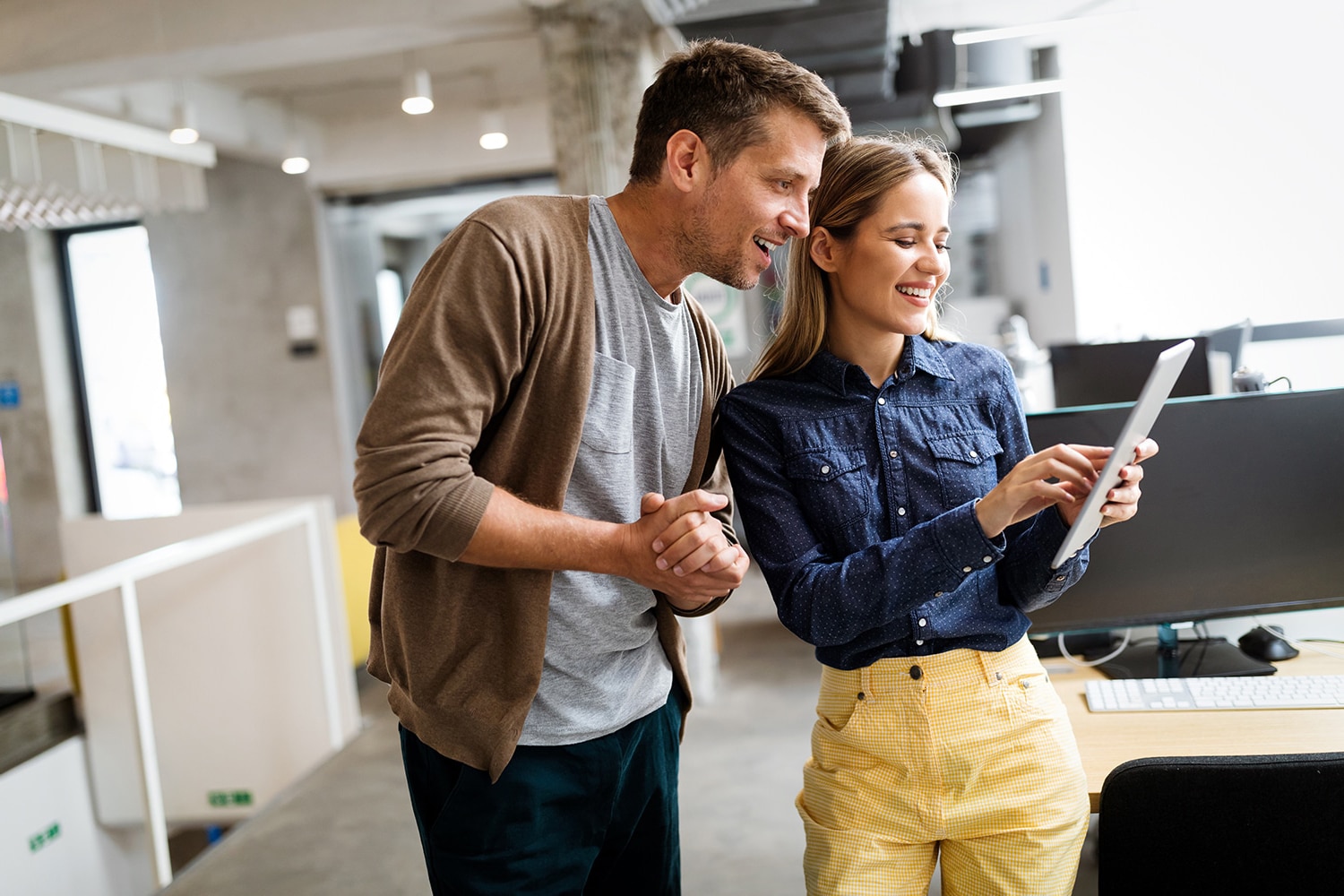 Potential in the UK market

I think there is a huge potential in the UK market and everyone I have reached out to has been extremely interested in learning more about our offering. I have also been incredibly impressed with the company`s culture. The first thing that struck me about Admincontrol is that the company values its employees.

At Admincontrol, you are not just a number, but part of a family. Everyone is super supportive, friendly, and willing to help.

Do you see a big potential for Admincontrol in the UK market?

Absolutely. We are the go too VDR provider in the Nordics for a reason. Although last year, saw a slight slowdown in M&A deals I remain highly positive for 2023.

What will be the biggest challenge?

One challenge is that neither Admincontrol nor Visma is well known in the UK, so I think the biggest job will be to attend events where our target groups are present, like M&A events, to get our name out there. We need to make the companies aware of what services Admincontrol can offer – because ultimately, they need them. So, building important business relationships and brand awareness is crucial to achieving success
My favorite part of Admincontrol`s Virtual Data Room?

Although I find it difficult to choose one thing, my favorite part of Admincontrol's Virtual data room offering is without a doubt the built in Q&A Functionality which is being used more and more by our clients. It's a fantastic addition to Admincontrol's Virtual Data Room ultimately saving our users time swapping between the data room and Excel for example. The best bit? Within the Q&A module it is possible to enable gatekeeper functionality. This enables one or more users to act as a gatekeeper, which makes them responsible for publishing questions & answers to the other side of the data room. This works as a form of quality control and is very useful for larger transactions with a high number of questions & answers.
Simple to use for all parties
Why would you recommend companies looking to undertake an M&A process in the UK-market to contact Admincontrol?

We offer a solution that is simple to use for all parties in a due diligence process, and the support and service we provide is above and beyond. We help to streamline and simplify complicated processes, and in the end, this is what matters most to our customers. The solution is secure, affordable, and transparent

Top Tip for keeping my clients happy?

Great question. Being in sales roles for the last 10 years or more I have always prided myself in being honest and personable. I also think it's very important to listen, understand my client's requirements and ultimately understand what they are striving to achieve which will give my company the best chance to grow our Platform and develop new products that help our clients for years to come.
Read more about the topic:
The fastest way to get started with a virtual data room
How to speed up your data room setup