Of course, increasing the pace of business comes with challenges - not least translating it from theory into practice without sacrificing quality. However, speed to market and more efficient ways of delivering customer and shareholder demands are just some of the expanding responsibilities boards of directors face.
Against this backdrop, we examine how board roles and executive committees are changing. We consider the debate surrounding the size and composition of the board and explore the benefits and potential pitfalls of sitting on multiple boards.
How board roles are changing
With demands on executive committees and the speed of business increasing its optimal board composition simply a case of appointing more directors to share an increasing workload? It is an obvious win on paper. More directors mean board member responsibilities are shared, decision-making may be quicker, and there will be a broader base of experience to draw on during challenging times.
However, a larger board can present its own issues and challenges too. From group consensus during strategic discussions to personality clashes or the inability to reach a decision at all, there are many nuances to consider.
So, when does one more director become too many? Much is written about the optimal size of a board team, and while there's no absolute consensus, many believe it to be between eight and ten people, the numbers only tell part of the story. As companies strive for greater representation and diversity in board roles and commit to delivering technological, environmental and social change, the board's composition is as important as its size.
In their four-year study to 2020, Deloitte analysed ethnic and gender diversity at board level in America's most financially successful companies. In Fortune 500 companies, they found that:
White people filled 81% of board seats
53% of those were men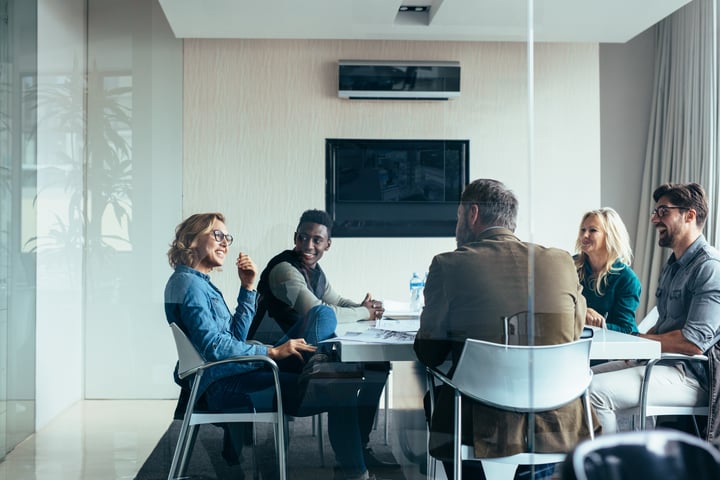 While 200 of the 500 companies made strides in increasing diversity to 40% or more over the four years of the study, Deloitte highlights that this was a target set by the Alliance for Board Diversity in the US in 2004.
The study also reveals that despite the continued underrepresentation of gender and race at board level,
"...women and minority board members currently are more likely than white men to bring experience with corporate sustainability and socially responsible investing, government, sales and marketing, and technology in the workplace to their boards. These skills are on the forefront of growth in a post-pandemic economy, and less than 55% of board members in the Fortune 500 report having any one of these skills."
Increasing diversity is not just a box to be ticked - it can help solve some of modern boards' most significant challenges. However, the study cites a word of caution, too, advising boards to ensure they are not oversimplifying the issues. In doing so, they warn against
"...a possible overreliance on women and minorities to provide those skills, pigeonholing others to look only to women and minorities if they need specific experience (e.g., sales and marketing)."
Unsurprisingly, the type of experience of a board member is as important as the number of directors a company appoints. Bring the drive towards greater diversity, inclusion and socially responsible business practices into the picture, and today's board roles are characterised by a complex and evolving set of responsibilities.
For many, being appointed a director is a notable career highlight and traditionally was something to be worked towards over a long tenure. This is underlined by statistics that illustrate 59% of board seats in 2020 were filled by directors with prior board experience, and the average age of a board director is still increasing at 59.6 years in 2021 versus 58.9 years the year before.
However, with increasing digitalisation and the need to acquire tech-savvy talent, there may be an assumption that younger directors are becoming more commonplace. In Norway in 2020, board seats were filled with directors of the lowest average age of 52 years, and it also had the highest proportion of active (non-retired) directors at 89%.
Despite Norway's example, the average age of a director has been creeping up since 2017. UK head-hunter firm Spencer Stuart highlights that boards frequently appoint advisors over specialists despite the moves toward automation, artificial intelligence technologies, and increased cybersecurity. In recent years, research has shown that some sectors, such as life sciences and technology, are looking externally to fill board seats and, in particular, are appointing directors with experience in the industrial sector.
According to Diligent, female directors are still underrepresented. Within EU countries, where the European Commission sets the target for female directors at 40%, female representation sits at just 31% across the region. Despite this, Denmark stands out with the highest share of female directors at 61% in 2020. Interestingly, where women fill board roles, they tend to be an average of three years younger than their male counterparts.
Against this backdrop of slow-moving change to the diversity of a board, debate also continues over a portfolio approach to board positions, where a director takes on multiple board roles simultaneously. Treating it as a career option and becoming a 'professional board director' has been mooted as a solution to companies struggling to fill their board seats. Whatever the motive, directors sitting on multiple boards can build a raft of experience across companies to create a broader perspective.
Multiple boards experience improves agility
Directors can use their board experience to chart a safe path forward for a company looking to scale or develop partnerships. Often, directors who previously served on boards of large companies now serve on boards of smaller companies looking to scale up. While small companies can learn to scale from large enterprises, large companies can also learn from the agility of small businesses adopting proven strategies to help them move or pivot more quickly.
The broad perspectives of an experienced director can be in demand, so sitting on multiple boards can support balanced decision-making too. For example, working through challenging situations in one business can create hindsight and analysis to shape and inform future strategies for another.
More effective governance
According to corporate governance expert Professor Anne Wyatt, directors on multiple boards have much to offer a company. She believes their experience helps a director learn to
"...work more closely with other directors, develop greater self-awareness and become more effective at governance. Because they have less time, they are also less likely to be inadvertently drawn into executive management duties, which would be at odds with their monitoring and advisory responsibilities."
Working across multiple boards often enables a director to draw on first-hand experience across a broad range of companies and sector types, which is increasingly valuable for companies looking to acquire business divisions or organisations to extend their reach into new markets. With the drive to increase digitalisation, for example, acquiring a business and integrating its talent into the buyer's culture and operations helps leverage the benefits of digital technology and expertise.
Sitting on multiple boards builds deeper understanding of industry shifts
Directors who successfully participate in multiple boards can adapt to rapid shifts in industries more efficiently, as they often have first-hand experience and deep knowledge of different regulatory environments. Adaptability and agility have proven essential business qualities in recent years and aren't limited to the technology and start-up industries. Bringing new ideas or technology to an existing business or sector can help a company stay agile enough to respond to unexpected challenges.
"The most adaptable boards appear to be faster at changing their agendas to meet the moment. According to directors on adaptable boards, they are much more focused on corporate resilience than their peers (69% say it's on the agenda, versus 54%), and they are almost twice as likely as others to cite disruptive business models."
Sharing knowledge and expertise
Sharing knowledge gained over time from various companies and sectors helps a director contribute more meaningfully. For example, during times of uncertainty or crisis, they can draw on previous experience of a similar situation, share their expertise of appropriate solutions and spot potential pitfalls earlier.
It is also likely they can call on an extensive network of contacts, making introductions when appropriate and without being unethical in doing so. This ability to share relevant expertise coupled with contacts and knowledge offers the board and company valuable insight that can help exploit opportunities and overcome difficulties.
At Admincontrol, many of these advantages are seen in the board teams we work with. We are privileged to see how directors evolve their board roles and the contributions they make from sitting in multiple board seats. Here, we've focused on how they can offer a greater breadth and depth of experience, sharing their knowledge, contacts and workload too. However, it is also essential to consider the potential downsides.
In demand or overboarded?
As workloads and board member responsibilities increase, too many board-level positions can be detrimental. Overboarding is the idea that the time pressure of competing board commitments makes it more difficult for a director to fulfil their governance responsibilities effectively.
According to Diligent, Sweden and the UK are two of the most overboarded countries compared to each country's corporate governance directives, with around 11% and 7% of directors considered overly burdened, respectively:
Netherlands approximately 6%
Denmark at just under 6%
Norway at 5%
Finland at 3%
Of course, sitting on multiple boards can mean director absenteeism may increase - managing attendance at numerous board meetings is rarely straightforward, so their presence and contribution may be inconsistent as they spread themselves too thinly.
Multiple board seats can increase conflicts of interest
One of the most commonly cited drawbacks of sitting on multiple boards is the increased potential for conflicts of interest. Where directors are appointed to boards within a specific sector or industry, competitors are likely to be keen to court them. While most firms would not allow an existing director to be appointed to a competitor board for obvious reasons, there is still a grey area regarding independence in governance.
As firms across the globe seek to upweight environmental, social and governance (ESG) factors, safeguarding independence and non-bias at board level is part of transparent and ethical governance. In truth, it always has been, but there are recent examples where the spotlight is shining just a little brighter.
At investment firm BlackRock, an existing director was voted against for reappointment on this basis
"The New York-based firm has revealed it voted against the reappointment of another board member in a high-profile company in the name of "independence in governance".
It is a part of the company's ESG-oriented policy of trying to improve corporate governance in the businesses it invests in. The company believes that directors who "overboard" are a hindrance to this effort."
Despite the ethical questions surrounding over-boarding, some feel it often explains the poor performance of a board or the company it serves. However, Professor Anne Wyatt warns against oversimplification. Instead, she believes it is more often a complex interplay of factors creating difficulties over time, including power struggles or ineffectiveness amongst the executive committee.
"Often, when we delve a little deeper into these cases, it is clear there could be other factors at play. The question is whether the first order problem is busy directors or other underlying factors such as a powerful CEO or an ineffective Chair."
Wyatt also highlights that board ineffectiveness may stem from a single event or crisis that leads to a sudden and unmanageable increase in the number of meetings over an extended time. Rather than assume over boarding is always the reason, Professor Wyatt believes the issue highlights a need to better plan for a crisis before it happens. For example, this might involve establishing a separate committee that can be convened by directors with specific experience and the capacity for effective crisis management.
Evolving board member responsibilities
So far, we've mostly looked at how board teams vary in size and composition based on age, gender and capacity. However, an additional layer of complexity affects how board roles evolve for the future.
Unsurprisingly, board member responsibilities are rarely just financial oversight and governance. Boards and executive committees are increasingly tasked with guiding a company in developing and evolving fast-moving or disruptive business models. They also take a strategic role in creating meaningful work for employees, lead geographically diverse workforces, and meet targets for inclusion, sustainability and environment protection.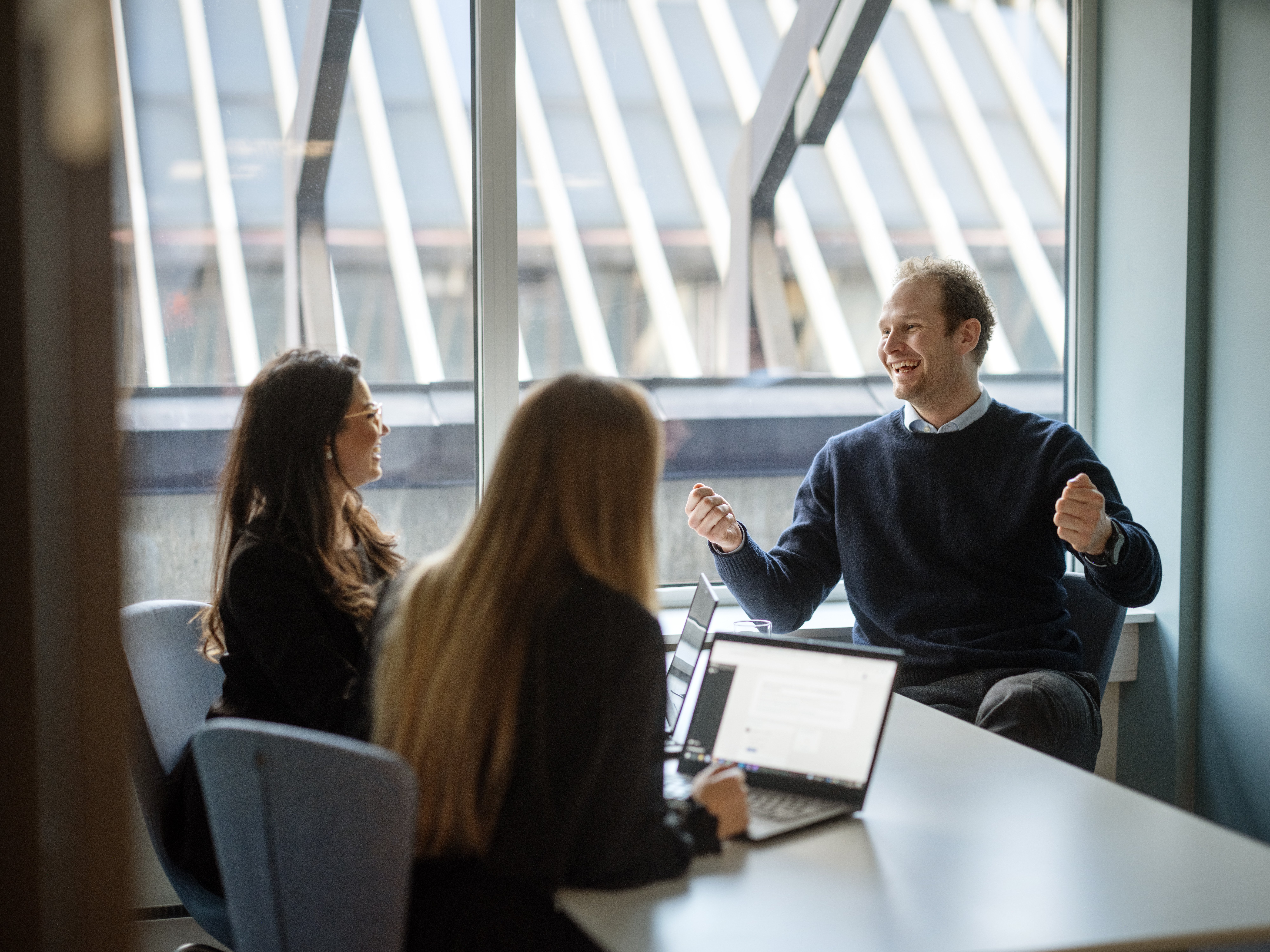 While the focus areas for a director are changing, so too are boardroom dynamics. Technological and regulatory change, shareholder activism, cybersecurity threats and investor demands all impact the way board members relate to each other. It is a complex picture, and boards are expected to manage all of these aspects while balancing short-term gains with longer-term profitability.
Furthermore, in their Board Monitor Europe 2021 report, executive search firm Heidrick & Struggles highlights a trend that leads to more board roles being fulfilled remotely,
"European boards are facing increasing pressure to add new directors from countries where they do business. This year, similar to last year, 40% of seats were filled by directors who were nationals of countries other than that of where the company is headquartered."
How tech supports evolving board roles
For directors sitting on multiple boards, keeping track of multiple meetings, confidential board papers, and discussions can be a minefield. Moreover, using standard office software programmes to communicate with colleagues means there is a greater risk of accidentally sharing sensitive information with the wrong person.
Whether you are a small or large board or executive committee, specialist board technologydesigned for the needs of busy board members makes working remotely, from different countries or timezones, and across multiple boards, simpler, more secure and effective. In essence, the tech does the heavy lifting in terms of organisation, security and admin and frees up time to focus on board member responsibilities.
Benefits of board portal technology
Board technology, or a board portal, will streamline every aspect of board work. It reduces admin, enhances collaboration and significantly improves the security of confidential information sharing. And it's not just for large corporates, a board portal is flexible and scalable to any size of an organisation.
If you sit on multiple boards, managing documentation and collaborating on strategic matters is time-consuming and complex. Accessing board papers, discussions with colleagues and meetings in one easy-to-use digital platform is a game-changer. Board portals enable a director to use one secure login procedure to access all the boards they sit on. And while this saves time and hassle, it doesn't compromise security, so information stays secure and protected at all times. Board portal technology has some of the highest standards of security built into every aspect, including stringent controls over entry, device, and distribution, two-factor authentication, role-based permissions and encrypted communications channels.
A digital platform means working with board members across time zones or remote working is more straightforward. Directors can discuss, share and annotate documents electronically and securely. Meeting agenda links are available on desktop and mobile devices via an app; minutes can be signed singly or batch signed quickly and securely.
Ultimately, the features of a board portal speed up essential governance procedures and help a board team work smarter, which will only increase in importance as board member responsibilities become more complex and demanding.
Board member responsibilities include effective time management
Regardless of whether they are sitting on one board or a hundred, multitasking directors are usually short of one thing - time. Serving on a board is a commitment of vast energy and dedication to that organisation. Sitting on multiple boards only intensifies that commitment, but it is possible to mitigate the risk of competing commitments and enhance productivity simultaneously. The introduction of digital technologies will help boards work faster in the office or remotely. However, let's leave the last word to seasoned board member Eric Lund.
Eric sits on 27 boards and serves as chair on around half of those; he's a busy man! In his blog post, he shares how he facilitates an efficient and well-functioning board and his experience of using board portals to help him collaborate and work more effectively across multiple executive committees.
"I use a board portal on virtually all boards on which I sit – something which has raised the level of security, efficiency and control. If this tool is not in place when I am appointed chairperson, then the digital board portal is one of the first things to be implemented."
There's no doubt that technology can help directors be more effective in their board roles, and it will continue to develop as board member responsibilities evolve. While the essential aspects of financial oversight and governance remain, the new and diverse challenges directors face are ramping up.
The optimal number of board members rests on more than an arbitrary figure and results from many different factors. Ultimately, board composition is being re-shaped from every angle, andhile the risk of overboarding is always present, it can be mitigated by the use of tools and support systems to help multitasking directors excel in their roles. Naturally, this is important for the company, shareholders and customers they serve, but it is also vital for their own satisfaction and enjoyment of the role.
Find out more about how board portal can help streamline board work at your company, including a free demo.
You might also find our guide to the five trends boards need to respond to in 2023 and beyond an interesting read.