However, the solutions currently on the market differ considerably in terms of functionality, quality, security mechanisms and legal grounding.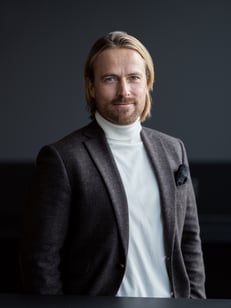 Kristoffer Munthe Aasbø, our Chief Product Officer at Admincontrol, answers all the key questions you are likely to be asking about electronic signatures. He also addresses what you need to do to implement this facility securely and compliantly.


Q. What is an electronic signature?
A. Electronic signature is the umbrella term that covers all the technologies and methods you can use to 'sign' a digital document in a similar way to a handwritten signature on a physical document. There are many types of electronic signature. They vary in terms of security and legal enforceability and range from signing a PDF file with an electronic pen, to signatures that you can authenticate with a BankID or a biometric feature, such as a fingerprint.
Q. Why are electronic signatures important?
A. Our societies and working lives are being digitised and streamlined at a furious pace. Many people now expect, or are expected, to be able to work wherever they are and at any time of the day. This places substantial demands on the solutions and tools which we use.
Q. What are the benefits of boards using electronic signatures?
A. The ability to use an electronic signature frees you from the office and the need to access printers and scanners. You can make decisions quickly and, most importantly, make sure those decisions are implemented while you are on the move. Instead of your signature becoming a bottleneck in the decision-making process, you can make decisions when it really matters. Electronic signature solution also cut down the need to use paper and postal systems, so they also save money.
Q. What should you consider when choosing a solution for electronic signature at board level?
A. It's important to make sure you have an appropriate electronic signature solution that facilitates good governance and efficient board work. Firstly, you need to find out if the solution allows you to sign the files you typically use, and also if the solution provides an inbuilt automated signature flow and supports signing of multiple documents in bulks. Both to ensure efficiency, compliance and fast decision making. Secondly, you need to check if your solution complies with regulations in the territories you operate in. Does it comply with latest eIDAS regulations for Europe, for example?
Q. How secure are electronic signatures?
A. The security of your signing solution will depend on its technical design and the complexity behind it. Solutions that rely on sending and receiving PDF documents by e-mail have a very different level of security from other more advanced solutions – for instance, those that also control the mailing and storage of the document and include BankID or biometric authorisation.
Q. What other features do you need to consider?
A. Ease of use is paramount. Does the solution you are using make it easy to prepare documents for signature? Can you sign on any type of device? Does your solution support advanced signature for documents with multiple signers? All these kinds of features are crucial for enabling more efficient working and getting decisions signed off quickly.
Q. What rules do you need to be compliant with?
A. Thanks to the eIDAS regulation, in Europe we have a legal platform that allows for cross-border usage and validation. With this regulation, all signature types are treated equally.
You do need to be careful about which solution you use to stay compliant though. At Admincontrol we offer both Advanced Signature and Limited Signature solutions. Our Advanced signature is built on market-leading digital signing technology and is both legally binding and secure. Limited signature is a one-time password solution available for all markets. It represents an alternative electronic signature based on an authenticated electronic signature.
Although our solutions comply with the most demanding regulatory requirements, there might be legal, country or business specific requirements that specify whether you can sign a document with our Advanced or Limited electronic signature solutions. This means we always remind our customers that the responsibility of ensuring compliance and validity sits with them as the user of the solution.
If you have any questions about which solution you should use, don't hesitate to get in touch via our website.
At Admincontrol, we offer a solution for secure electronic signing of board documents using secure eID providers, such as BankID or NemID, that are relevant to your jurisdiction.
---
If you would like to assess your capability in this and other key areas, we recommend this guide to reviewing your board technology investments: